Blends
These cotton/polyester blends are among some of our most popular fabrics because they are all wash and wear. This means that your coat will not shrink and there isn't any maintenance required to keep your coat looking bright white and wrinkle-free.

Please click a fabric from below to continue.
MW Medium Weight
MW MEDIUM WEIGHT
Medium Weight 65% Polyester / 35% Cotton (6.2oz)
The most popular fabric. It is bright-white ultra-fine twill, which always looks crisp and professional. The fabric has negligible shrinkage and requires no ironing.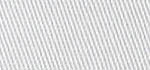 ST Heavy Weight
ST HEAVY WEIGHT
Heavy Weight 65% Polyester / 35% Cotton (7.2 oz)
This is a rich, stout blend, with a conspicuous twill. This fabric is heavier than the MW medium weight blend but is also wash and wear, and durable yet comfortable.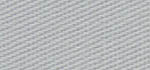 LT Light Weight
LT LIGHTWEIGHT
Light Weight 65% Polyester / 35% Cotton (3 oz)
Light Weight white poplin with a cool feel, making it ideal for summer or warmer climates. This fabric is wash and wear, and has minimal shrinkage and a stain resistant finish.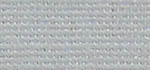 JF Executive Weave
JF Executive weave
Executive Weave 65% Polyester 35% Cotton (5.5 oz)
This fabric is a lightweight with a very elegant but understated herringbone weave. It has a soft and comfortable feel and elegant draping. This fabric is also wash and wear. In the dyeing process, this fabric has acquired a very faint and subtle pink shade. In isolation it is not noticeable, but next to other white coats, it may be noticeable.